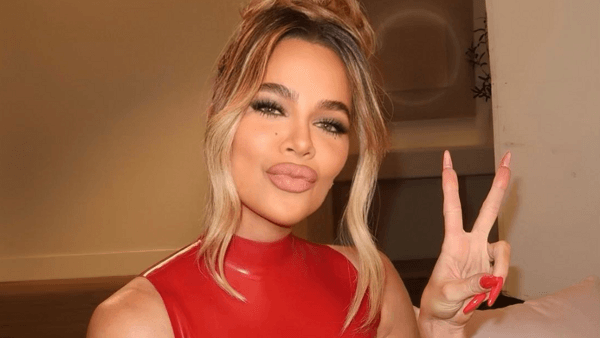 Instagram/Khloe Kardashian
Reality star Khloé Kardashian, 38, is sending all the birthday love to NBA star and famous ex, Tristan Thompson on his 32nd birthday. The Good American co-founder posted a heartwarming tribute to the father of their two children on Monday. The post reminds us a bit of when Heather Rae El Moussa showed off her son, also named Tristan, with dad Tarek.
The snap includes True, the couple's nearly-five-year-old daughter, Thompson's oldest, Prince Oliver, from another relationship and the newest addition—the pair's seven-month-old baby boy. The first image in the series shows the trio of siblings lovingly peering down at the baby who is in True's lap with support from Dad.
Another image shows two of the kids with Thompson's brother, a 16-year-old named Amari who has mostly stayed out of the spotlight. Yet another image showcases Dream Kardashian, the six-year-old daughter of Khloé's brother, Rob.
Thompson's son Theo, the 15-month-old son he shares with Maralee Nichols, is not pictured. Nor is Kylie Jenner's son Aire or the children of big sisters Kim and Kourtney.
"Happy birthday @realtristan13," captions Kardashian on the loving post. "You are truly the best father, brother & uncle," continuing with, "Your love, attention, silly dances, hugs, carpool rides, bed time rituals, the way u show up for them."
Kardashian must've had all the feels, because she kept going with, "All of the above means more than you'll ever know to your family of littles. My birthday wish for u is that u continue to crave change, healing, and transformation. Be strong, be kind, be patient, be free. Continue to Make your soul and your mommy proud."
Get parenting news, expert advice, info on secret sales, discounts and the best-ever products. Sign up for the Today's Parent newsletter.