Fairy Tales Swim Shampoo for Kids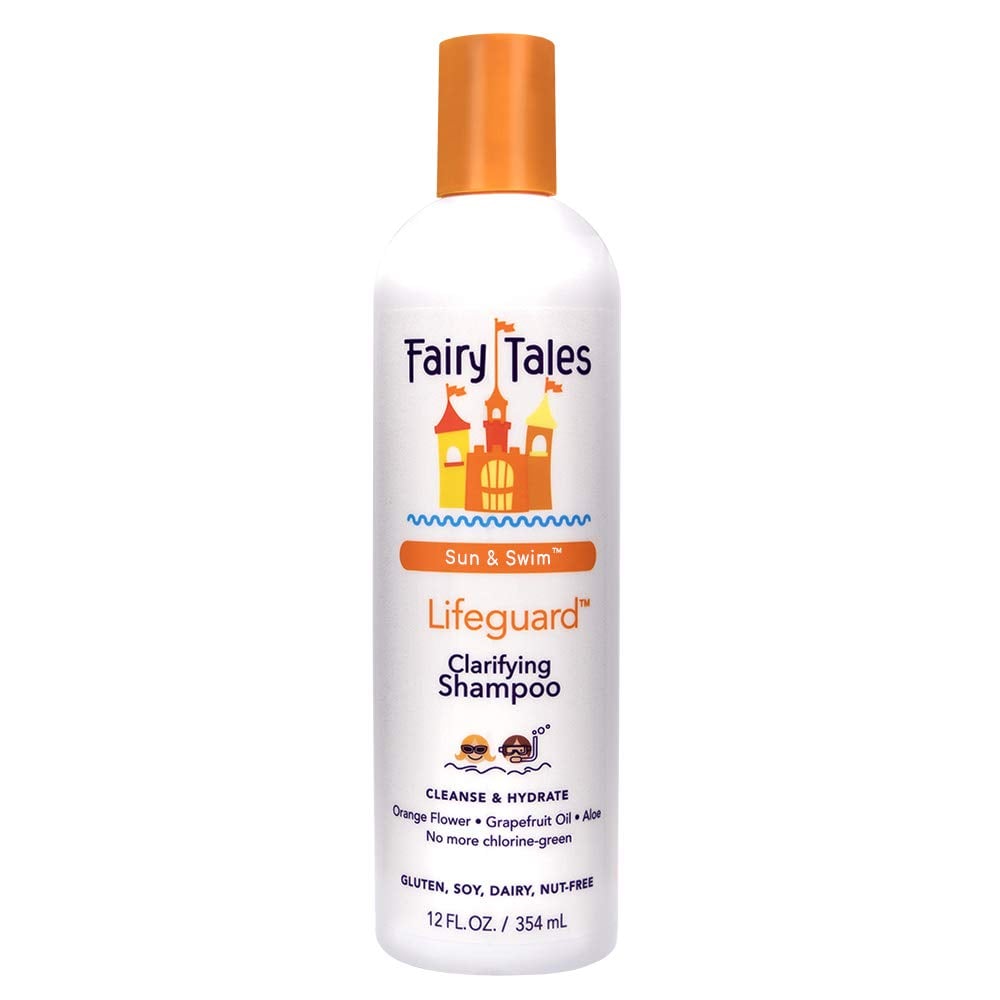 Merchant
Summer is all about swim, sun, and fun, but when chlorine jumps into the mix, it can really rain on your hair's parade. If you need a fast fix for dry and brittle strands after a dip in the pool, reach for this clarifying shampoo when you need to show chlorine who's boss. It's just as important as their toddler water shoes!
Gluten, soy, dairy, nut and toxin-free, this shampoo cleanses, detangles and moisturizes the hair with ease. It's enriched with orange blossom and grapefruit oils and aloe vera ingredients to clarify and soften hair, while pineapple fruit extract leaves hair smelling like paradise.
What really this shampoo really great is its ability to remove chlorine-induced green color from light hair in just one wash, saving you the hassle of scrubbing and scrubbing until hair is back to its normal shade. It's also tear-free and comes in two sizes, so you can order a two-pack if your kids end up really liking it.
Pros:
Removes chlorine-induced green color from blonde and light hair colors
Gluten, soy, dairy and nut free
Available in two sizes
Detangles and moisturizes hair
Contains pineapple extract, aloe vera, orange blossom,and grapefruit oils
Kids will love the bright scent
Cons:
While this shampoo is very effective at removing chlorine from hair, we suggest using a moisturizing conditioner after to improve hydration and softness